Semi-Automatic Non-Contact Video Measuring System
KIM-CU Series (Professional)
AF: Auto Focus
AZ: Z-Axis Automatic (Optional)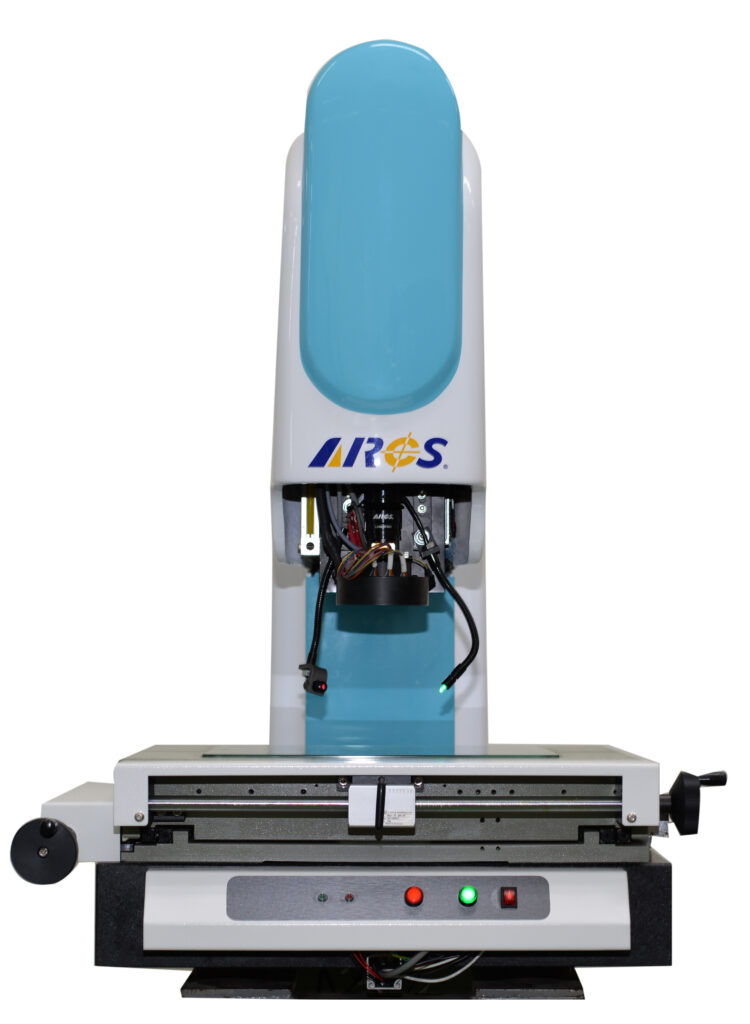 Technology Features:
Video System: High Resolution & High Accuracy CCD
Magnification: 0.7x ~4.5x (17.5x ~ 112.5x) Step lens

Optional: 0.7x ~4.5x (17.5x ~ 112.5x) Automatic coaxial Zoon lens

Illumination: Automatic-adjustable surface (24 Sections) and contour illumination

(For Automatic coaxial zoom lens attached Coaxial light)

Focus: Auto Focus
Linear Scale: 0.5 μm on X. Y. Z – axis
Accuracy: ±(3+L/150) μm on X, Y- axis
Repeatability: 3 μm on X.Y – axis
Base: Precision Granite Table
Power Supply: AC110/230V, 50/60Hz
Software: SI-301
Aux. Light and Laser Indicator: Easy to find the measure location and quick measurement.
KIM-3020CU (AF)
KIM-3020CU (AZ)